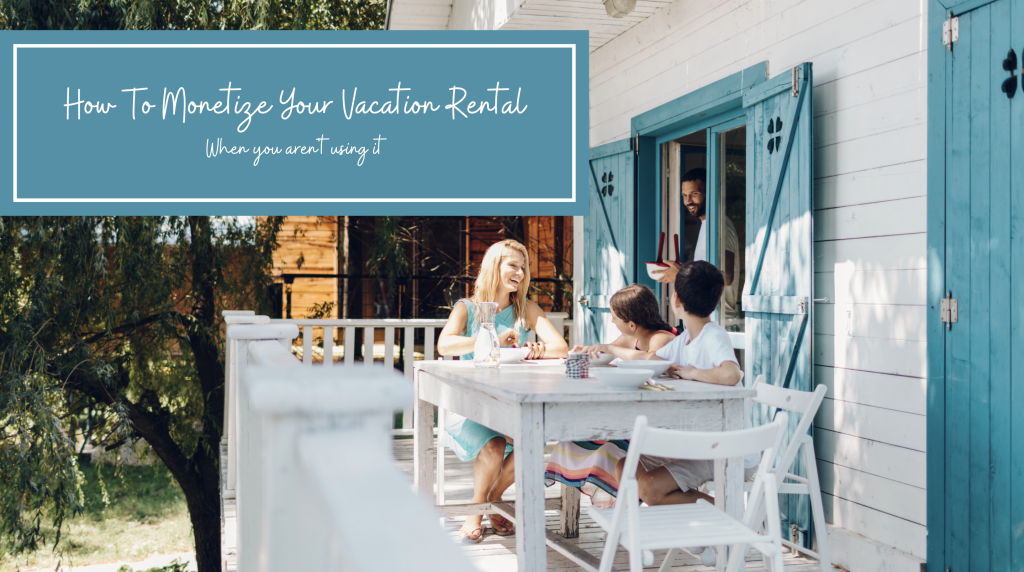 Have you been thinking about renting your vacation home as a short term rental, but don't know where to start?  Are you overwhelmed by all of the steps, steps that you don't even know? Are you afraid of guests breaking or stealing things?
You definitely aren't alone! I know you are feeling overwhelmed and possibly scared. Frustrated because the only info out there about short term renting is geared more towards investors. You want to rent your second home so it doesn't sit empty, but also scared of parties, people breaking things, pissing off the neighbors, or getting in trouble with the city or HOA.
There are steps you can take to reduce these fear factors. For instance you can check with your city or township. Most of them have their rules online. Some municipalities welcome short term rentals, but there is a permit process and small fee to pay. You can speak with your neighbors and let them know what you are doing and answer any questions they may have. You can vet your prospective guests. You don't have to allow every single person to book. You can have strict rules and make sure guests agree or sign something. And if you don't like the idea of strangers using your things, you can use your own personal bedding, towels, even silverware if you'd like, and have separate items for your guests.
In case this is the very first time you have read my blog I will take a step back and introduce myself.  My name is Jamie Klecka and I am an interior designer, Airbnb Cohost in West Michigan, and owner of Bella Traverse Design. I have been an interior designer for 16 years. I've done it all from home staging, to kitchen design to whole home renovations. My Airbnb journey started off in 2016 when my husband and I had an "extra" house. We didn't want to sell it, but we weren't using it either. We had two family members that had been renting theirs as a short term rental. So we thought we'd give it a try. I fell in love! We designed, handled reservations, hosted, cleaned, did the books, you name it, we did it! Most importantly we learned what to do and what not to do. It was an incredible journey. So today my focus is designing & cohosting STR's that your guests will love, while earning you 5 star reviews, resulting in higher nightly rates and a booked calendar.
At BTD we help our clients design, set up and cohost their second homes as a vacation rental. After several years of answering the same questions over and over, I realized there are no courses that help people that currently own a vacation home, but would like to rent it out. There are several blogs, websites, and podcasts that teach how to run a successful Airbnb. However none of them are for clients like mine. They love their house. They are sad they can't stay there as often as possible. They want to learn how to rent it successfully, to vetted guests, and know their home will be properly cared for. But they are very overwhelmed by all of the unknowns, and afraid of making costly mistakes.
So I decided to create a course to help you learn what this process looks like, so you can do it yourself and save hours and hours of research. I've spent 7 years as an owner, host, cohost and short term rental designer, learning the ins and outs so that you can learn in just 7 easy modules!
If you are interested in learning more about the process and steps to setting up your vacation home as a rental, please click this link to my course named How to Monetize your Vacation Home When You Aren't Using It.  It will be officially launching early October 2023. You can take advantage of early bird pricing of $350 until then. After we launch the prices goes up to $495. That's almost 30% savings!

P.S. We do have several free resources to help you on your Airbnb journey. You can find them on our Short Term Rental Service page.