Ok, back to the master bathroom.  This is the current layout.  Click here to read the post about the problems with the room.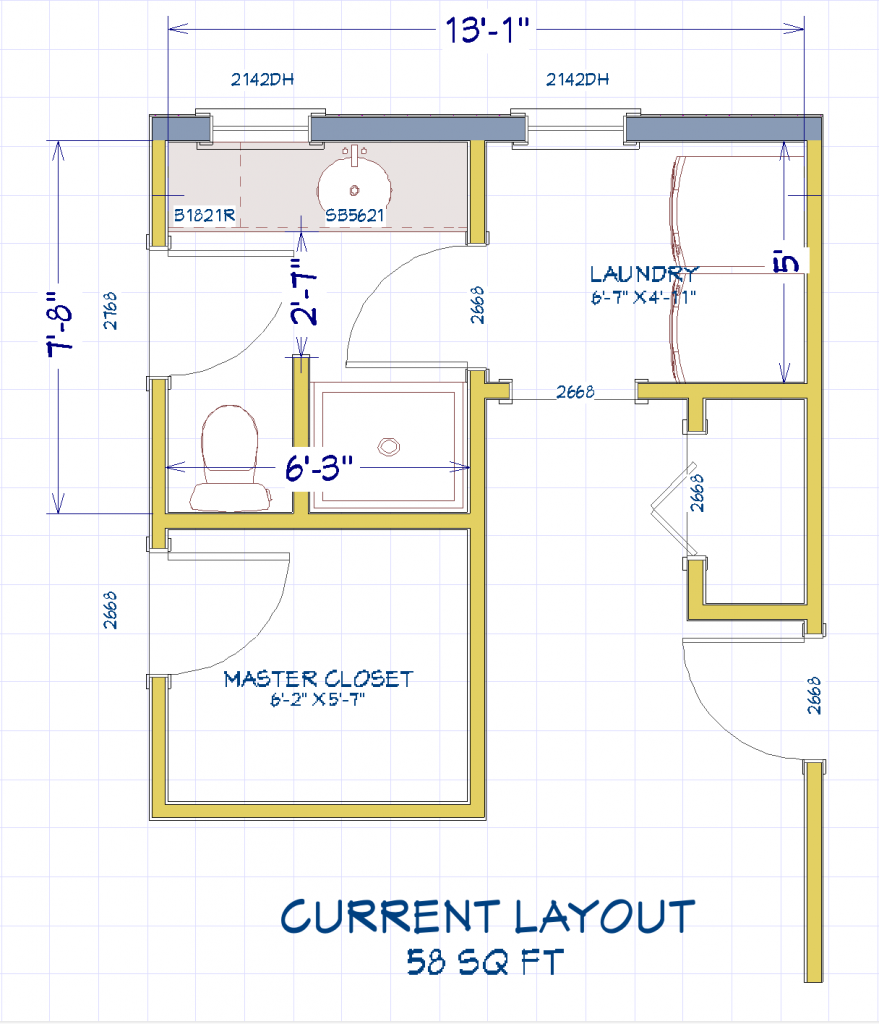 This next layout, which is the least expensive, is a pretty good option.  The total square footage of the bathroom would increase from 58 sq ft to 116 sq ft.   Exactly double the space we had before!  The toilet and vanity would stay in the same place.  Saving us the cost of and time of moving the plumbing.  The old shower and wall would be removed.  The wall to the right of the vanity could either stay how it is now, or be brought down to a pony wall height.  Lowering it would give us more natural light and make the room feel even larger.  We would have a much larger shower and added storage with the linen closet.  But I don't like the blank wall the toilet is on.  Seems like a waste of space, and the toilet would look odd on its own.  Next option please!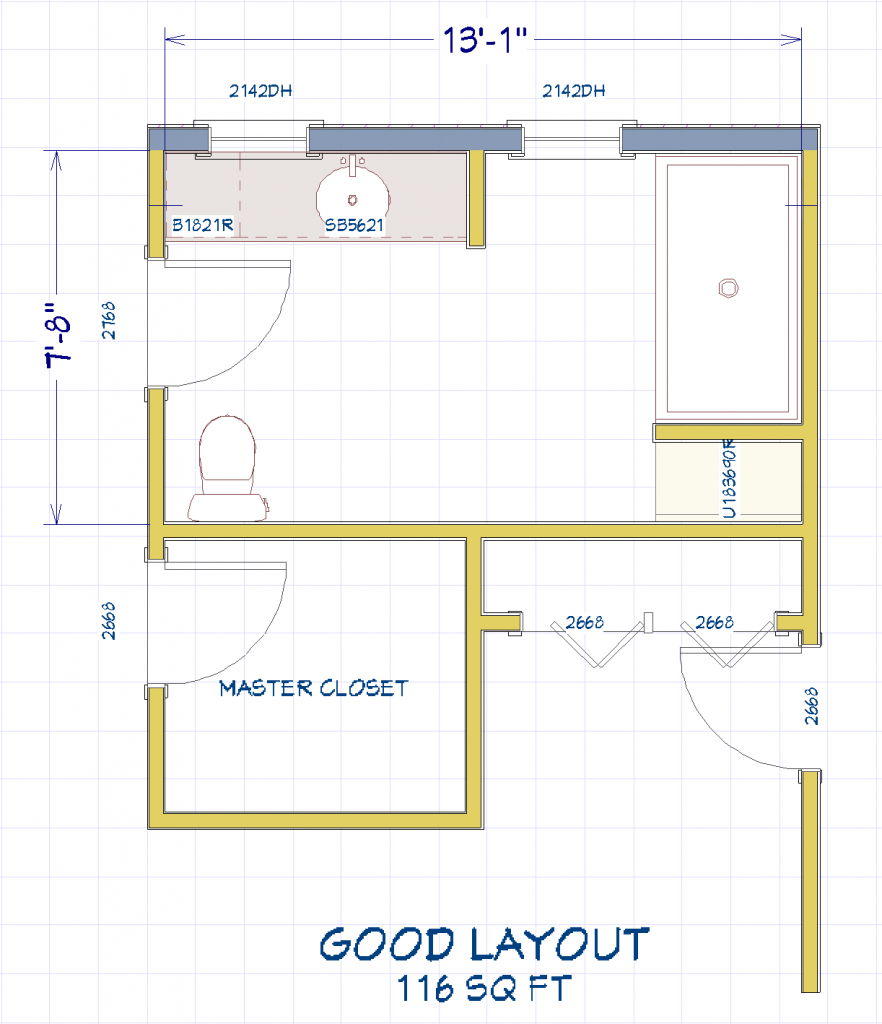 In the better option, we would gain 48 sq ft. A linen closet would replace the existing shower. We would leave the original wall to the right (right side when looking at the floor plan) of the linen closet. And even though it doesn't show in this layout, we would probably make a pony wall next to the vanity as well.  In this option we still save time and money by not relocating the toilet or vanity. But, we'd be using our master closet as a walk-in pantry for the kitchen. Which is great, but then we would be sacrificing closet space.  Definitely a good option, but do we really need a large pantry?? Probably not since there we are very close to being empty nesters.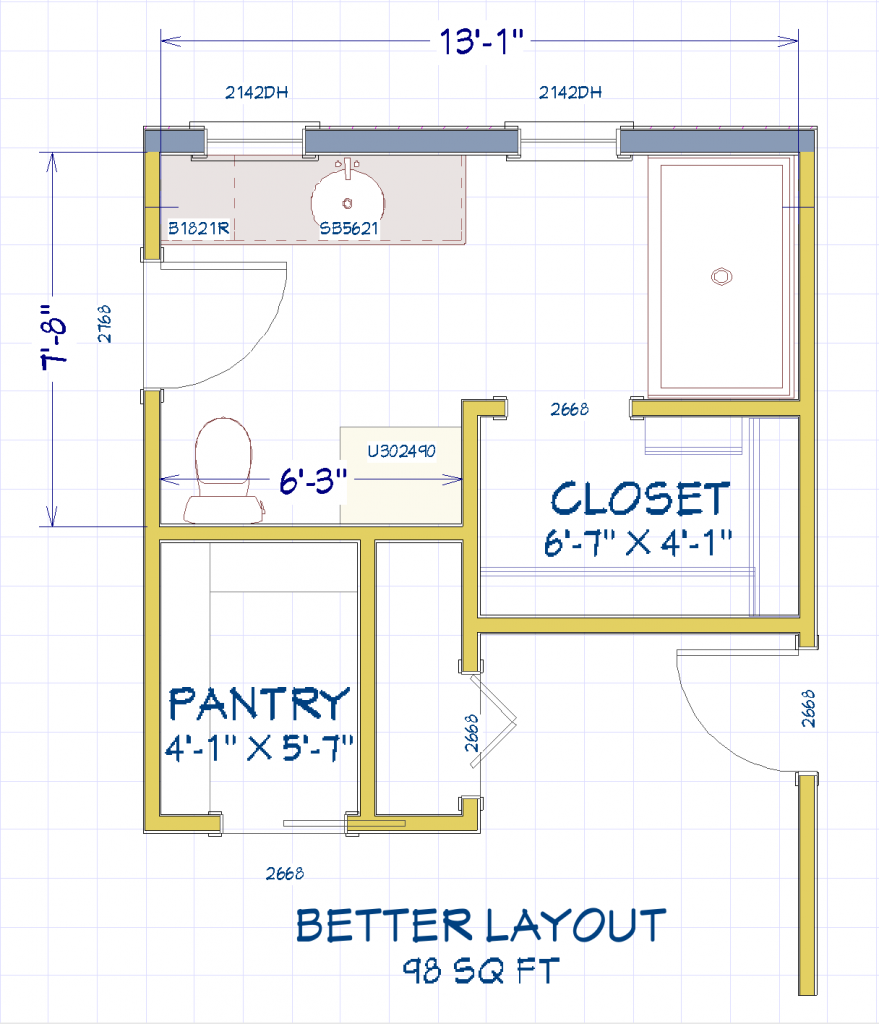 Ok, now on the the best layout for us.  Again we would leave the toilet.  The shower ends up in the same location as the last two layouts.  However now it is much longer.  And it would be in it's "own room".  I plan to develop this option so it will make more sense soon. I love this layout because we would be moving the vanity.  The placement with the window is very awkward in our current layout.  
Cost wise, this one is probably going to be the most expensive. Of course lol. But maybe not. I haven't compared actually costs yet. The shower is larger, and we would need a new vanity, which requires moving the plumbing. However we wouldn't be moving the master closet or building out the new pantry. So I'm not sure which option will cost more in the end. Odds are pretty good it's this one 🙂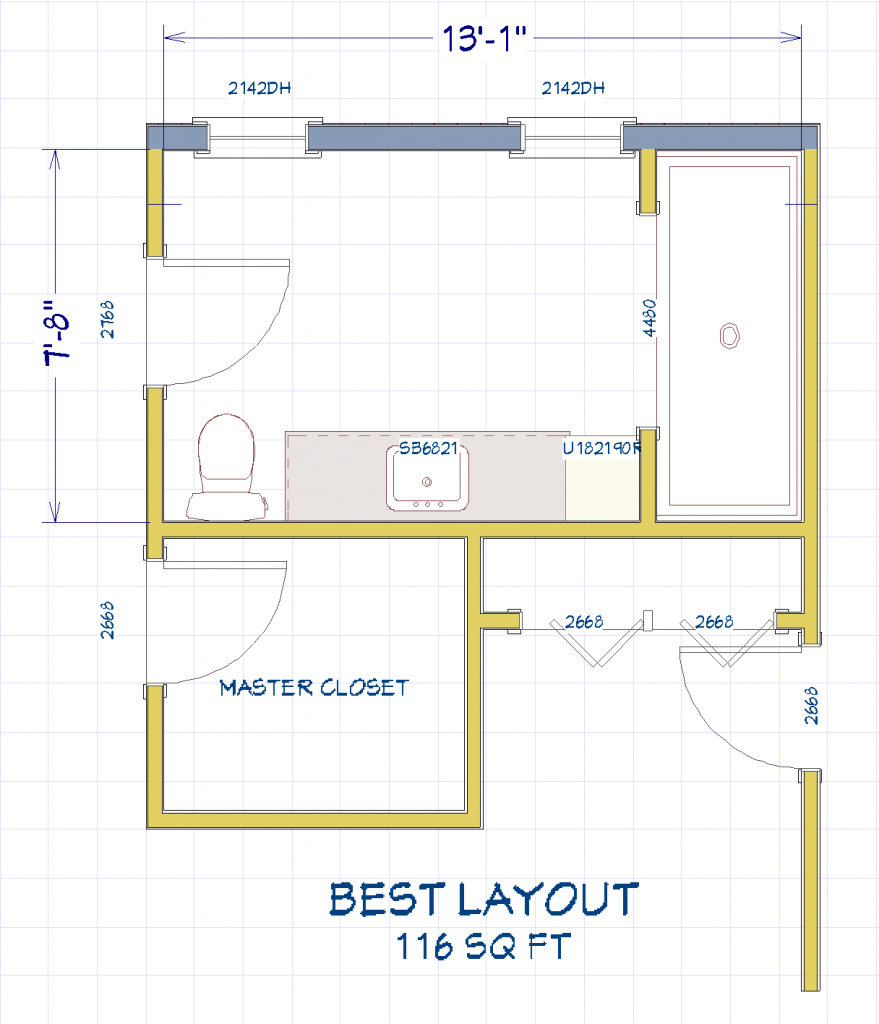 Is there one that you prefer more??  Let me know in the comments!