If you follow me on Insta you may have seen my post that says Beauty is in the Progress.  And here is a great example!! What a difference in our dining room!  All I did was paint the windows, trim and walls.  This room faces the south so it already had great light, but now it's even brighter! I just ordered a rug from ruggable.com, and have plans for the chandelier and window treatments. More on that later! I also ended up ordering 2 new 24" french doors.  They will be in this Friday.  Our ugly oak cabinets in the kitchen will be painted a beautiful blue that I found from Fushion Mineral Paint. We love the granite counter tops so I am stuck with the oak. My office "barn doors" will be painted the same color. That will help with all the white.  Which I actually love, but not everyone does lol. We will also be building a pantry next to the refrigerator so I ordered another french door for that. I will be frosting the glass windows since I know it will never be clean lol. I haven't figured out what to do with that back door. I'd like to replace it with something that actually looks like a back door, but for now it will probably get painted. I'm just not sure what color. So for now it remains ugly.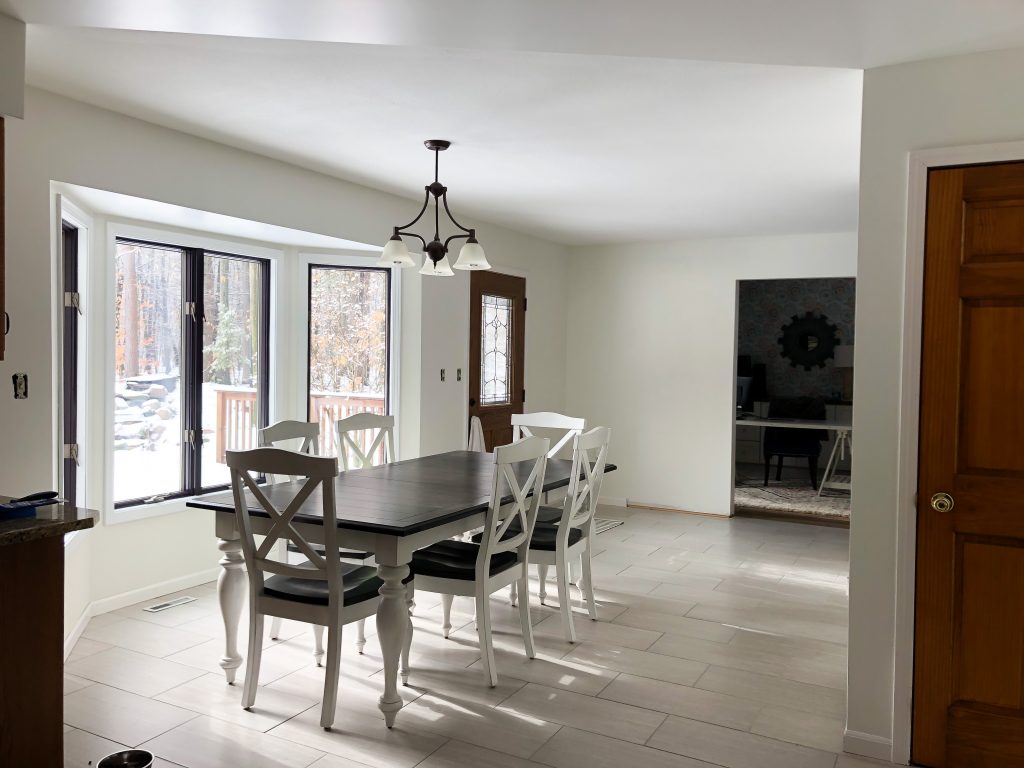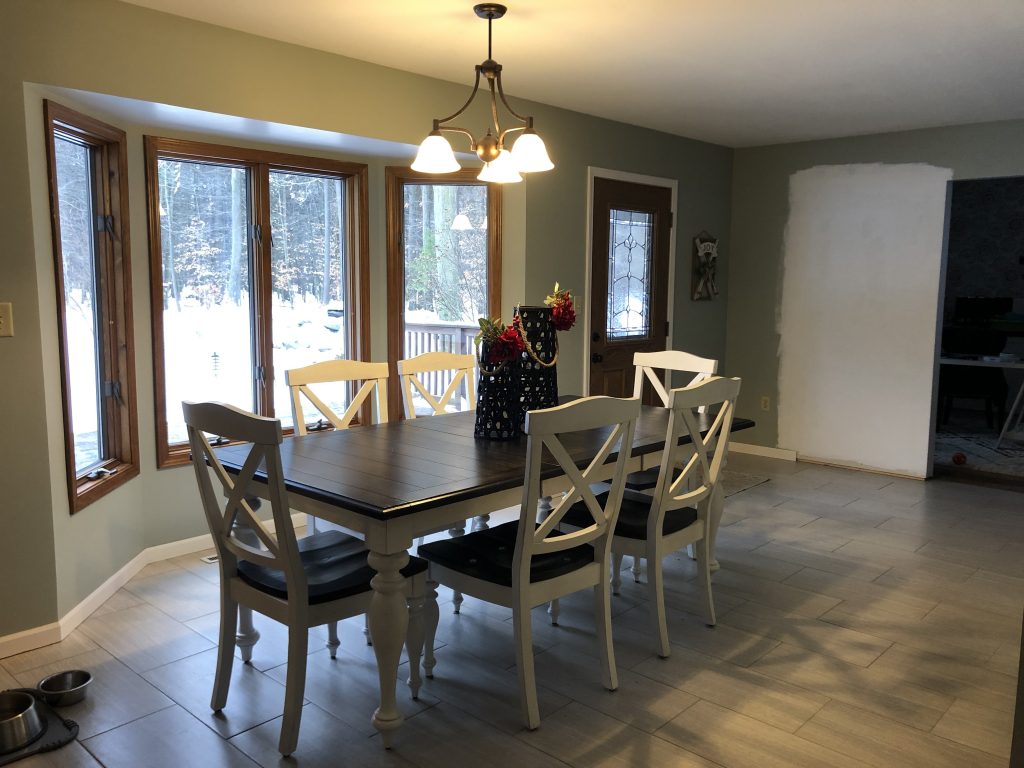 So many times we see before and after photos of rooms online. And that's great, but it makes the rest of us feel like we have to have picture perfect homes, and that just isn't reality. Sometimes it takes months or years to get projects done, so its good to step back and look how far you have come.
What have you been working on??